| | |
| --- | --- |
| The Dental Crown (or Dental Bridge/Dentures) Placement Procedure is known as the Prosthetic Phase of your entire Dental Implant Treatment. It is at this point where the surgically placed titanium screw receives its final dental restoration (your visible tooth/teeth replacement), which can either be a Dental Crown, a Dental Bridge, or even a Full Denture. This is where your prosthodontist or restorative dentist combines art and skills to conclude the dental treatment. | |
Once an adequate healing interval has elapsed, or when your implants have acquired sufficient integration with your jawbone (usually in 3 to 6 months), it's time to visit your prosthodontist or restorative dentist. After verifying that the surgical site has adequately healed, you are now ready to receive your new tooth. The prosthetic stage includes the following procedures:
è Removal of the "healing cap" to expose to be able to inspect the embedded implant is the first step. After which, taking of an Impression which includes the surgically-placed implant, your remaining natural teeth (if any), and your gums will be done to be able to create a model for the dental lab. This may also include additional x-rays and ct-scans if necessary.
è Fabrication of a Dental Crown (or a Dental Bridge), serves as the final assembly unit of the Dental Implant (which is your actual visible tooth replacement). This will be carried out by a highly skilled technician in our in-house dental laboratory.
è Actual fitting of the Dental Crown over the dental implant would be the next step in this process. Your dentist will use various techniques to ensure that the replacement tooth perfectly blends (size, shape, and colour) and provides full functionality to your mouth.
è Final Inspection and covering up access hole on the implant crown (for screw-retained method), if there's any.
There are two ways in which a Dental Crown can be securely installed over the implants:
| | |
| --- | --- |
| CEMENTED – The Abutment, which serves as the connector between the dental implant and the Dental Crown, is carefully screwed onto the embedded implant. It is similarly made out of titanium, much like the implant itself, and provides additional binding support for both the implant and the crown. The implant crown will then be permanently cemented (using a special adhesive) to the abutment. This method permanently attaches the dental crown to the implants, so it would be impossible to detach them without damaging the crown itself, when the need for repair or replacement arises. The likelihood of having to detach an implant crown is not that high as most of them are very durable and provides functionality without any problems. | |
| | |
| --- | --- |
| SCREW-RETAINED – This method utilizes screws to facilitate the attachment of the Dental Crown to the embedded implant. The binding support called the Abutment, which also serves as the connector, is specifically designed with threads to accommodate the screws. In a similar fashion, the implant crown is particularly designed to have an access hole wherein the tiny screws can pass through with precision. Screw-retained implant crowns have the advantage of being retrievable which allows the implant crown to be easily detached for repair or replacement without damaging it. Screw-retained crowns are recommended only on areas where the access holes are not that apparent, like the back teeth area. After securing the crown to the abutment with the screw, the access hole is covered using tooth-coloured dental fillings, rendering them truly indiscernible to others except for your dentist. | |
| | |
| --- | --- |
| | There are various types of Dental Crowns for your implant's final prosthetic to choose from. At Sea Smile Dental Clinic, our very own In-house Dental Lab fabricates them and provides you with a variety of options according to its material composition. |
A Ceramic (Full Porcelain) Crown is a common choice since it basically provides great aesthetics, especially for the front teeth. It offers the desired translucent effect to your tooth. A Resin Crown is a lesser-expensive option for your final prosthetic but it is usually prone to wear & tear, and is very much susceptible to fractures. It is constructed from a composite material, much like the one used for tooth-coloured fillings, and it can pretty much provide a natural look to your tooth. Our In-house Dental Lab also fabricates high-end or branded Dental Crowns. Procera® Crowns are known to be "gum-friendly" ceramic crowns with overwhelming visual quality due to its optimized fitting and genuine ceramic features. IPS E.max Crowns by Ivoclar Vivadent are made of lithium disilicate material, a glass ceramic which offers enhanced translucency, durability, and strength for your tooth replacement. The tremendously tough Zirconia Crown is now becoming the foremost choice for a final prosthetic. Apart from its strength and being biocompatible, zirconium has the capacity to be modified accordingly, in size, shape, and in colour. Fabrication of a zirconium crown involves custom-milling from a solid block and being baked at ultra-high temperatures, the very reason why it is almost indestructible.
| | |
| --- | --- |
| In our commitment of staying on the cutting-edge of modern technology, Sea Smile Dental Clinic also utilizes the sophisticated CEREC Technology, a CAD/CAM System that has its own milling unit. Based on a 3D model of your tooth, the design will be transferred to the milling unit wherein it will begin to fabricate the porcelain crown with great precision and amazing beauty. All this while you wait right inside our clinic! | |
Contact Us Now to know more about DENTAL CROWNS!
FREE online consultation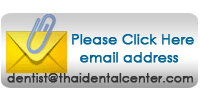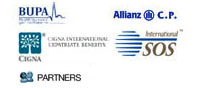 Phuket Inter Dental Clinic On
TAT Governor Offical Wibsite