IMPLANT DENTISTRY @ SEA SMILE DENTAL CLINIC
"Restoring Great Smiles with Advanced Tooth Replacement Techniques"
| | |
| --- | --- |
| | Implant Dentistry has become an essential means in restoring your great smile. Over the past decades, it has evolved to be the most reliable and preferred treatment of choice to improve the quality of life of people who have lost their teeth. From replacing a single missing tooth to restore your valuable smile to rehabilitating extreme functional, anatomical, and aesthetic cases brought about by several or all of your teeth, Dental Implants have been helping dentists to restore the quality of life of people from all over the world. |
And with progressive popular demand, Implant Dentistry has resulted in a process of ground-breaking development, culminating a rapid technological breakthrough and paradigm revisions with regards to its designs, materials, and relative ease of procedures for its treatment.
At Sea Smile Dental Clinic, our goal is to provide you with the most innovative and avant-garde techniques in the field of Implant Dentistry. We do our best to stay in the forefront of technology on where Dental Implants have been in continuous progression bring back that great smile you truly deserve.
First and foremost, what are Dental Implants?

In general, they are dental fixtures used to replace missing tooth/teeth. A Dental Implant consists of three main components: A small titanium screw-like unit (the implant itself), an abutment, and a dental crown (or dental bridge). Each of the components has its own important function. The implant itself serves as the replacement for the missing tooth roots to prevent further bone loss and more importantly, being made out of titanium, it eventually integrates with your jawbone (osseointegration) thus serving as the basic foundation for the whole dental implant structure. The abutment serves as a connector between the implant screw and the dental crown, which actually serves as your visible "new tooth."
Dental Implant procedures can usually be completed in two stages after the necessary initial assessment and treatment planning – The Surgical Stage and the Restorative Stage.
The Surgical Stage involves the implant screw placement directly into your jawbone which would allow a bone-integration phase. This bone-integration process is also known as osseointegration, and usually takes place between 3 to 6 months, depending on your body's healing factors.
The Restorative Stage is where the final prosthetic or dental crown is properly attached to your healed implant unit using the abutment. Your dentist will utilize certain techniques to make sure that proper fitting, occlusion (bite), and great aesthetics is achieved, as well as providing you with appropriate after-care and maintenance instructions for your newly replaced tooth/teeth.
Basically, anyone who is missing one or more of their teeth due to injury, disease, or decay may be a candidate for Dental Implants. In case where you have a number of teeth missing,

Dental Implants

can be used

in conjunction with dental crowns, dental bridges, or even full-dentures to replace them. The rule of thumb is, if you're healthy enough to have a tooth extraction procedure, you're probably healthy enough for a

Dental Implant Procedure.
ADVANTAGES OF DENTAL IMPLANTS
Dental Implants are the new generation in tooth replacement solutions, thus having significant advantages over other methods like Dentures or Dental Bridges:
✔ Bone Loss Prevention – Dental Implants eliminates bone loss or deterioration because they actually stimulate bone growth and production once they are installed. When you lose a tooth, you also lose the root of the tooth that is surrounded by bone tissues, thus leaving an empty hole on your jawbone. When this hole is left empty, the bone around this area will begin to deteriorate. This loss of valuable bone structure will eventually change the shape of your jaws, which may then cause your face to sag, making you look older. While Dentures and Dental Bridges can fill the gap from a missing tooth, they won't be able to prevent or reduce bone loss. With Dental Implants, both the actual tooth roots and the visible tooth crowns are replaced, thus preventing further bone loss/deterioration.
✔ Convenience & Function – Another advantage of Dental Implants is an improved function in comparison with other methods. Since they are fully integrated into the jawbone, they feel and function just like natural teeth. You will be able to chew the food you usually eat and speak with full confidence. Dentures can make it difficult for you to bite hard foods as they are either prone to becoming loose or causes pain and discomfort when subjected to hard biting forces. Fortunately however, Dental Implants can also be made to support dentures or dental bridgework to improve their function, enabling you to eat the foods you like and providing the convenience of not having to worry about your dentures falling out as you eat and speak.
✔ Improved Oral Hygiene – Dental Implants also provides you with easiest and most convenient way to maintain your dental healthcare in tip-top condition. Dentures and dental bridges usually require special cleaning tools and specific instructions which adds extra inconvenience to your lifestyle. With Dental Implants, you just do it the natural way – regular brushing, flossing, and dental checkups once in a while is all it takes, just like your natural teeth.
✔ Superior Aesthetics – A successful implant procedure provide superior aesthetics compared to other replacement methods. Dental Implants are not only indistinguishable among the surrounding natural teeth, but because they are embedded into the gums, they remain strong and sturdy enough to maintain the natural features of your face. Dentures tends to become loose and appear unnatural especially if they don't blend harmoniously with your gums, while some dental bridges and dentures also have distinctive metal clips to keep them in place. With Dental Implants, there is absolutely no need to drill or remove any existing healthy tooth/teeth, because unlike with dental bridges, the adjacent teeth needs to be prepared and reshaped to accommodate the placement of the connecting crown of the bridgework. Suffice to say, Dental Implants provides the best in both aesthetic and functional end results.
| | |
| --- | --- |
| At Sea Smile Dental Clinic, we focus on bringing back your great smile. Full efforts are exerted when it comes to our practice in Implant Dentistry. Apart from an improved appearance and self-esteem, Dental Implants will let you reap such added benefits like: | |
✔ENHANCE YOUR SMILE
✔EAT WHATEVER FOOD YOU ENJOY
✔BRING BACK YOUR FULL CHEWING FUNCTION FOR EASY DIGESTION
✔SPEAK WITH GREATER EASE AND BOOST YOUR CONFIDENCE
✔RESTORE YOUR YOUNGER FACIAL STRUCTURE
✔PRESERVE YOUR JAWBONE STRUCTURE
✔ENJOY AN ACTIVE LIFESTYLE
✔EASY MAINTENANCE OF ORAL HEALTHCARE
Implant Dentistry is increasingly being recognized as the quintessential method in tooth replacement. For over 30 years now, it has proven itself far more beneficial compared to its traditional counterparts like dentures or dental bridges, specifically on functionality and appearance. Furthermore, with proper care and maintenance, Dental Implants can last you a lifetime of such great benefits. A lot of our patients world-wide are continuously reaping such benefits brought about by restoring their smile with Dental Implants.
Contact Us NOW to know more about Restoring that Great Smile with
IMPLANT DENTISTRY!
FREE online consultation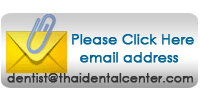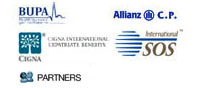 Phuket Inter Dental Clinic On
TAT Governor Offical Wibsite